Southend-on-sea City Council Case Study
Synopsis
Sagoss has an established working relationship with Southend–on-Sea Council, whereby we have supplied a branded version of our cashless payment app, MobOn.
The Council approached us further to assist in the modification of their Eastern Esplande car park (formally Gas Works site). This is an essential location for visitors to the city and the scope of the works extended the use of existing car parks to allow for coach parking.
Challenge
Modifying the car park in such a way presented a challenge to the Council in designing a solution to allow pre-booked and pre-paid coaches to enter the car park as well as preventing access by unauthorised large vehicles.
Sagoss Solution
The Sagoss solution included a number of features including a specialist height-restricted barrier which is connected to the Sagoss Blink Enterprises platform that the Council can use to allow it to operate as a smart device.
A web portal (provided by Sagoss) allows coach drivers to pre-book and pay for a space. Upon arrival at the coach park, an ANPR camera detects the coach's VRM and raises the barrier for coaches with a valid parking session. An intercom has been provided at the barrier to allow for communication with Southend-on-Sea's parking team in case there are any queries.
Solution Results
This solution has allowed the Council to operate and manage the location in a flexible way, meeting the needs of both car users and coach parties alike.
Management of the site is all done seamlessly via the Sagoss web portal. The Council and customers benefit from an automated customer journey using the Sagoss Blink Enterprise platform. This has resulted in revenue being maximised, and as there is no need to manually enforce unauthorised vehicles trying to enter site, administration time and cost has been reduced long term.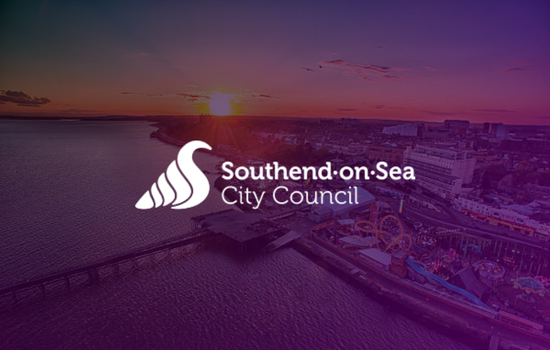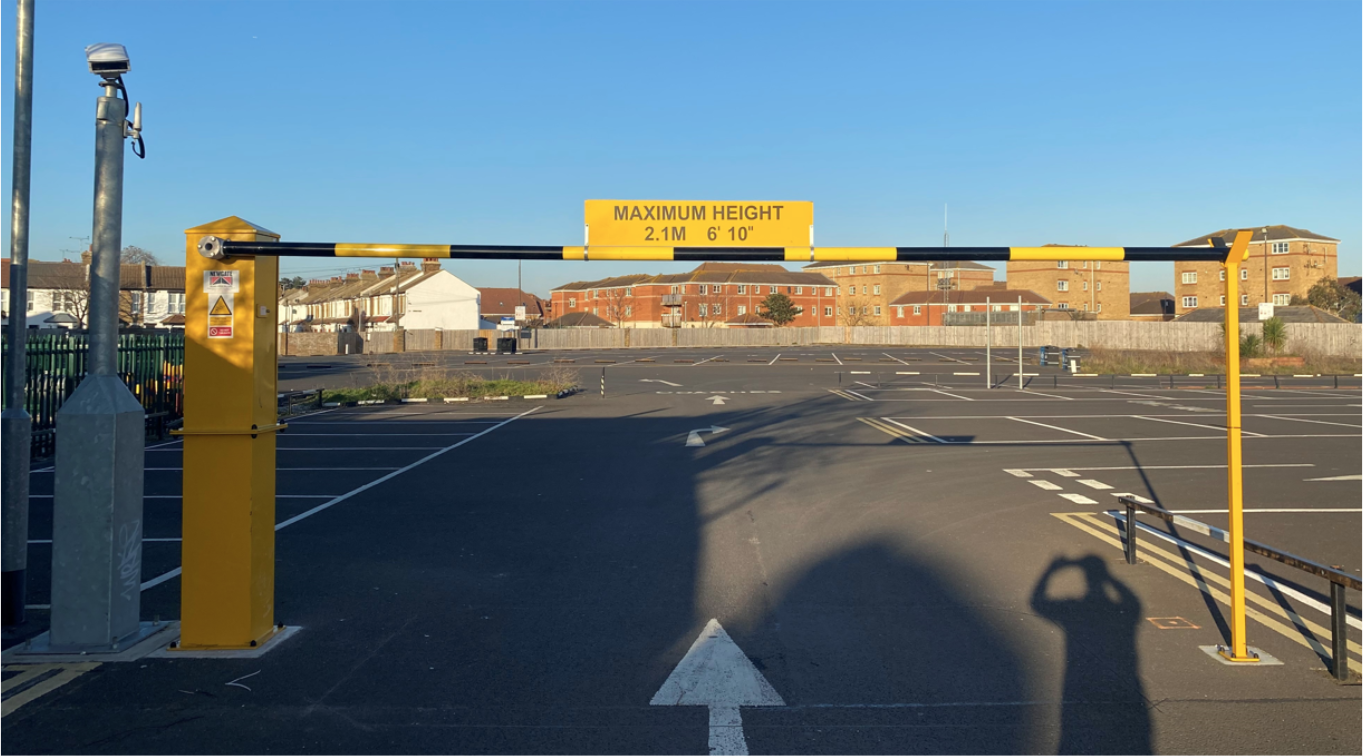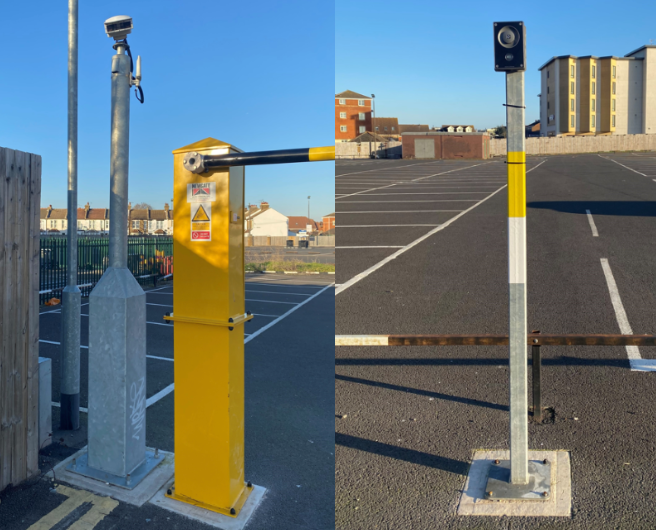 Left:- ANPR Camera Right:- Coach level intercom